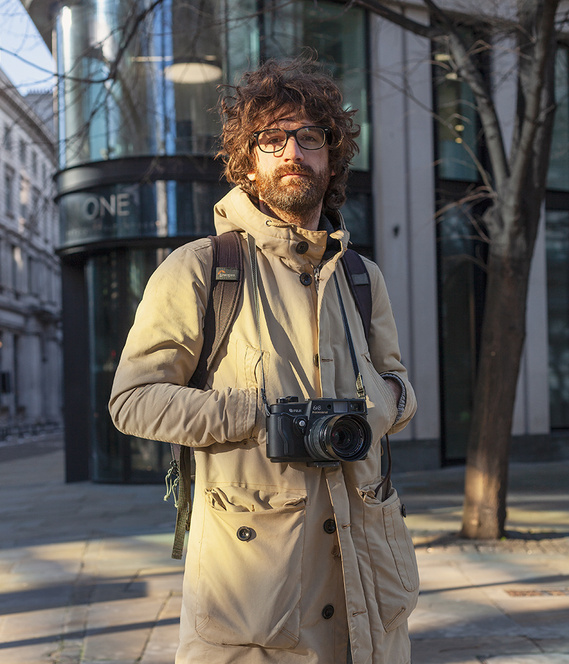 About
Born in a mountainous corner of Switzerland near the Italian border, Luca Piffaretti was first drawn to photograph his surroundings while in Bologna, where he graduated with a bachelor degree in Contemporary History.

In 2012 he moved to London to attend an MA Photojournalism at the University of Westminster where through the eyes of documentary photographers like Mark Power and Nadav Kander he developed a passion for architecture and urban landscapes.
Luca's photography process is driven by the same inquisitive spirit that pushed him to explore the streets of Bologna, in constant research of the perfect combination of form, texture and light.
He divides his practice between commercial shoots for architects and interior designers and personal work centred on a psychogeographical exploration of his surroundings.
Contact
info@lucapiffaretti.com | +44 (0) 75 03634970
Exhibitions
2022: Photo Fringe "Real Utopias" group show - Collectives Hub, Phoenix Art Centre, Brighton
2021-2022: Mass Collective group show "Londons - The Polycentric City" - The Building Centre, London.
2020-2022: group show "Pezzi di Frontieri" - Museo etnografico della Valle di Muggio, Switzerland.

Prints

A small selection of Limited Edition Prints are also available for purchase from Mass Collective's online shop.
Selected Clients
Akita Komar Architects, APT, BAFTA, Bandstand, Benedetti Architects, British Land, BVDS Architects, Burberry, Cave Interiors, Common Ground Workshop, Kristin Hjellegjerde Gallery, Hublot, L+ Architects, Lodha Group, London Projects, Mike Tuck Architects, MMPLab, Mormac Group, MUBI, My Beautiful City, Nick Hornby Artist, Oktra, RED Construction, Sinta Tantra, Slam Jam, Studio 8 Fold, Think Inside, Victoria Vogel, Weekday ... and many more
Mass Collective
Luca is one of the co-founder of Mass, a collective of photographers documenting the build environment. More info here.